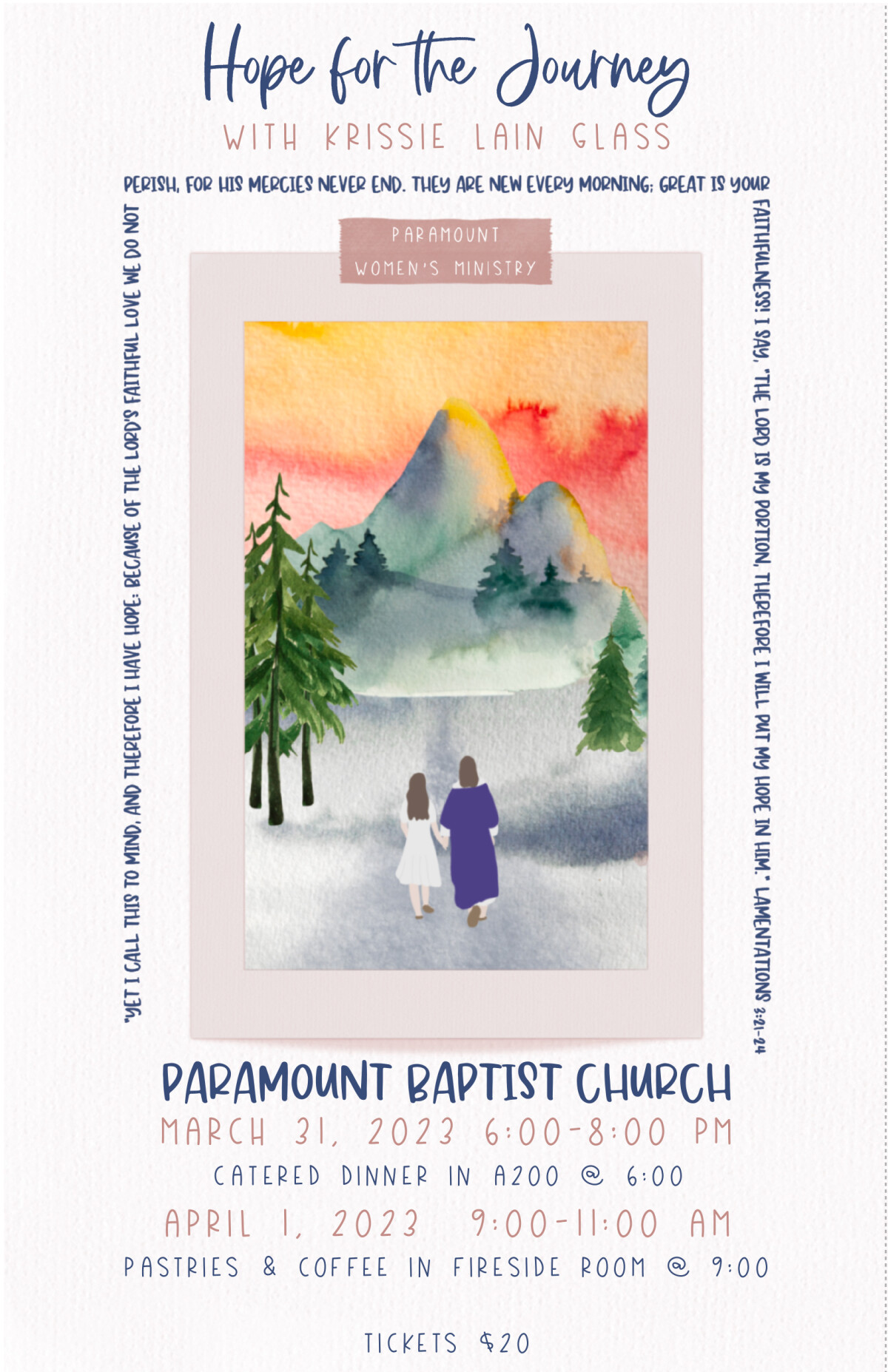 Friday, March 31, 2023
,
6:00 PM - Saturday, April 01, 2023, 11:00 AM
Hey Paramount ladies!! Grab your calendars and mark down Friday, March 31st AND Saturday, April 1st! We will have a time of food, fellowship, worship, and an opportunity to hear an amazing testimony as we welcome Krissie back to Paramount for the weekend!
Krissie Lain Garland was born and raised in Texas. She grew up in Amarillo and was a faithful member of Paramount Baptist Church, where her father served as the Lead Pastor for 24 years. Krissie is a young widow, and a mom to
her amazing 5 year old twins, Joah and Selah. Krissie is a Licensed Professional Counselor, Certified Trauma Specialist, Life Coach, Author and Speaker. She holds a Master's Degree in Marriage and Family Counseling and currently works for a ministry organization that provides counseling and resources for pastoral families. Growing up as a pastor's kid, Krissie developed a heart for working with the local church. With her experience, education, and extensive background working in the field of behavioral health, Krissie partners with churches and para church ministries around the world to help educate others in understanding mental illness in a biblical and practical way.