Primary Parent Contact Methods:
1. Email: Be sure you have up-to-date information on Rock (our church management software)
Register or Sign In to Rock
2. Facebook: We provide resources, schedule changes, and upcoming event information on our Paramount Students Facebook Page
Paramount Students Instagram
Primary Student Contact Method:
We have a weekly Paramount Students newsletter, which is our primary mode of communication with parents of students. If you would like to be added as a recipient, please email Will at .
Paramount has always been known for our innovative ministries to students. Our purpose is to promote the healthy physical, relational, and spiritual growth of middle schoolers and high schoolers—while partnering with parents to reach this goal. We offer a variety of activities, from Disciple Now weekends to worship retreats and week-long camps…all designed to help students develop their full potential in Christ.
Medical Release Form
A current medical release form is needed to participate in all student activities. Click the link below to download the form, complete it, and return it to the church office.
Download Medical Release
Sunday
Our students meet together on Sunday mornings for age-divided Sunday School at 9:45am in Building C. On Sunday evenings, students meet for Equip at 6pm. Equip is a space for students in grades 9-12 to dive deep into the Bible, theology, and worldview. It is primarily a Q&A format and a great environment to deepen your faith.
Wednesday
On Wednesday nights, our students meet together for a student worship service and a time of prayer. Doors open in Building C at 6pm, the service starts at 6:45, and lasts until 8pm. Our services include Gospel-centered worship, faithful Bible teaching, and a time of concentrated prayer. We'd love to have you join us!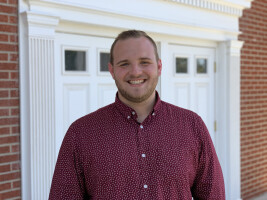 Will Standridge
Student Pastor
E-Mail: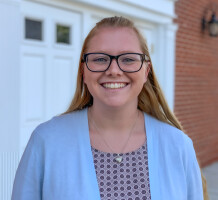 Lexi Zalman
Family Ministry Assistant
E-Mail: