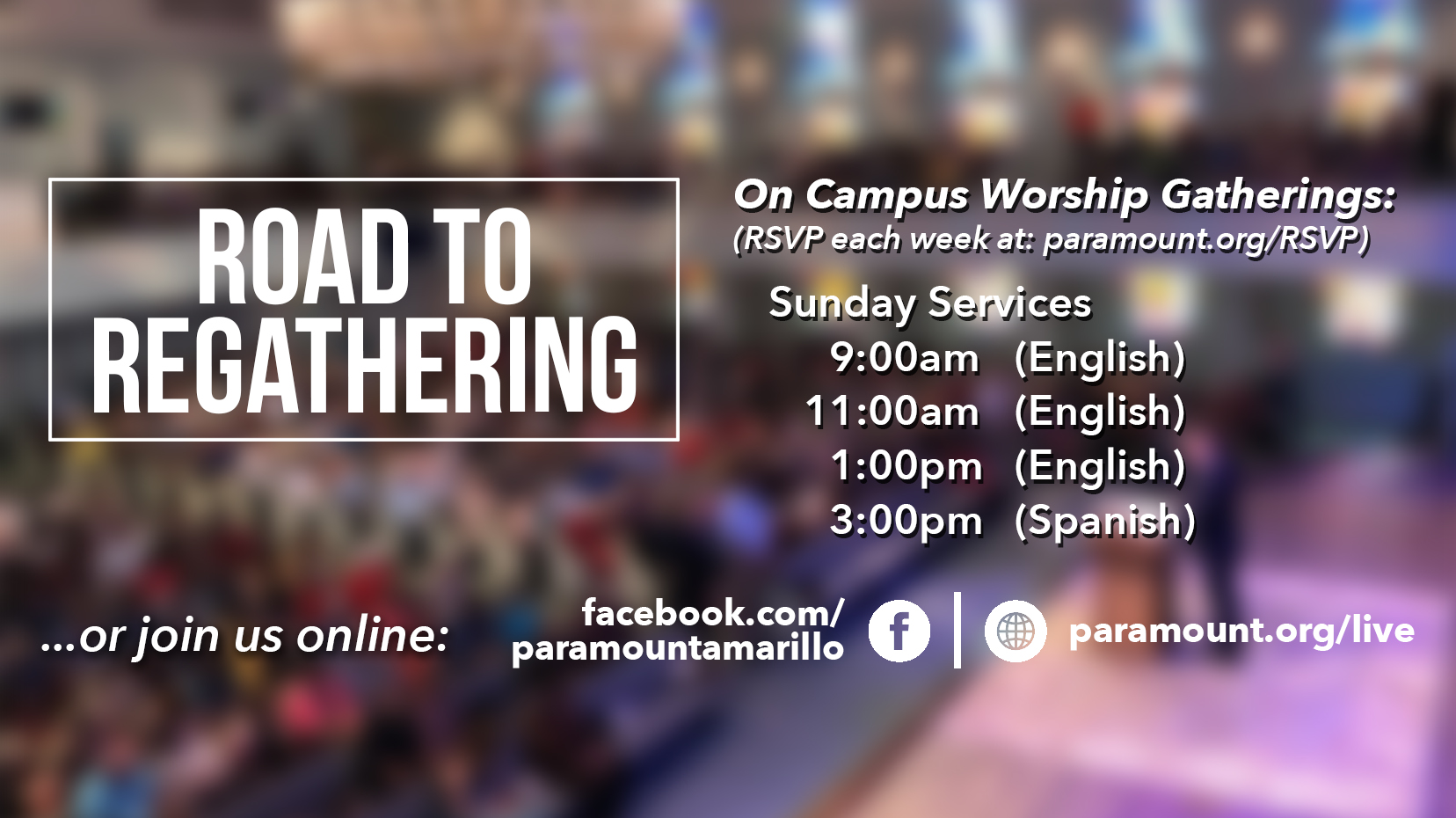 How to Regather from Paramount on Vimeo.
Sunday Worship Service
Online Service: June 28, 2020 from Paramount on Vimeo.
If you made a decision to follow Christ today, would like more information about following Christ, or need prayer, click the button above or send a request to: and our pastors would be honored to pray for you.
If you are a first or second time guest with us today, we would love to get to know you a little bit! Click the button below to fill out our guest card!
As we walk through the COVID-19 pandemic together, we would like to help in whatever capacity we can. If you are struggling emotionally, financially, within your marriage, or otherwise, we want to help! Click the button below to get connected with one of our pastoral staff!
If you are a member of Paramount that normally gives your tithe and offerings on Sunday morning, you can continue to worship through giving here: